Indian Rock Village has been known to host a wide array of events, activities, speakers, and showcases over the last three decades. However, one of the most significant guest appearances we've ever had took place very recently. Westside School in Greers Ferry, AR, created the EAST program, focusing on Science Technology and IT-related problem-solving. The EAST program, comprised of Westside Elementary students, paid a visit to Indian Rock Village with a simple mission to help our Assisted Living and Independent residents learn about social media and how it can help connect them to the world beyond their four walls.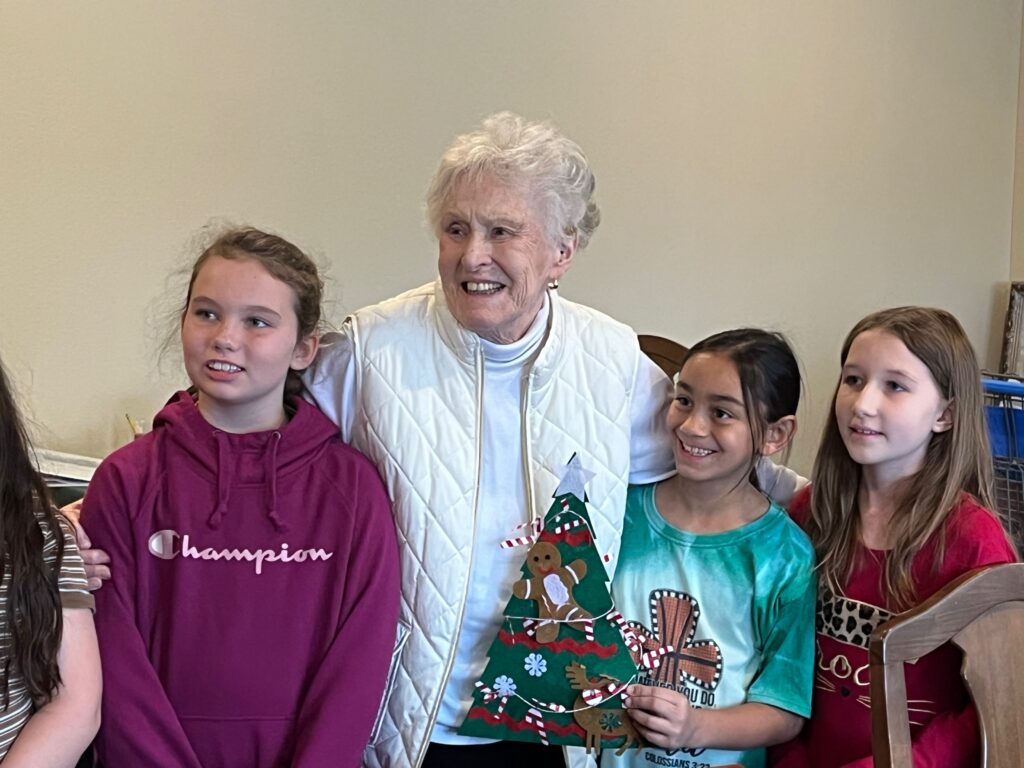 One of our beloved residents, Mrs. Marion, is a delightful person with an infectious 'can-do' attitude about life. Marion, a retired public school administrator, loves working with and watching kids learn. Mrs. Marion moved to Arkansas from another state several years ago and has found it difficult to maintain relationships with friends and loved ones from her past. EAST students helped Marion get a new FaceBook page set up and going. They showed her how to access the page from her tablet and find friends by searching different names and locations.
Indian Rock Village is one of very few locations in the county with dedicated fiber and wi-fi throughout the facility. Indian Rock Village has been fortunate to have fiber internet for almost two years due to planning, cooperation, and coordination – with local internet provider Artelco and Maumelle, AR-based IT group, Compsy's.
Mrs. Marion has enjoyed reconnecting with friends, family, students, and co-workers from her past – many of which she hasn't had contact with in over 30 years. The East program students did more than a service for our residents at Indian Rock Village; they provided a link to memories and relationships that were thought to be lost. With that comes new stories, new friends, new chapters, and a new lease on life.
After all, it's not the things you acquire or purchase in life that give it meaning; it's the relationships you have with the people you love – that give life value.